The debate is on. Over at Tim Ellsworth's site, contemplation is underway for who should play Tony LaRussa in the film adaptation of Buzz Bissinger's "Three Nights in August".
The list is pretty funny. A sampling:
Dennis Quaid
Vin Diesel
Christopher Lloyd
Harrison Ford
Al Pacino
Joaquin Phoenix
Chuck Norris
Burt Reynolds
Gary Busey
Ted McGinley
Dustin Hoffman
Someone also mentioned Tim says The Rock should play Albert Pujols. Great stuff. But perhaps the best line from all the comments was this: "The question is will anyone watch it — The movie would be an hour and a half of situational pitching changes." Mint. My pick to play the delicate genius? Danny De Vito.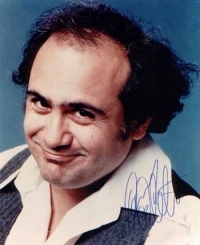 Tech Tags: Tony LaRussa Buzz Bissinger Danny Devito Movies MLB